So what's special about you?
That's what we always ask: "What's special about you?"

Then we work with you to deliver what you really want and need.

No matter if you are a person looking for a new home, a landlord looking for reliable tenants or a tradesman looking for new work our concern is making the right match.

That way everyone wins - including you!
Increase your income and free up your time. Over thirteen years experience. Dynamic, owner managed agency. Rigorous tenant selection, Rent guarantee insurance, Top team of repair tradesmen, Comprehensive monthly statements and management reports, 100s of satisfied landlords and tenants. Regular payments on the dot.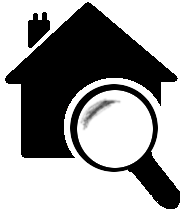 If you need a new set of front door keys this is the place to visit!
We rely on independent reliable people for our repairs and renovations. Could you fit the bill? and join our pool of experienced, capable tradesmen? Don't be shy, our business is growing, whether you are a cleaner, roofer, joiner, handyman... we would really like to hear from you.